WELCOME TO NICS!
Over a century ago - Master Painters Association was established "- BY INDUSTRY FOR INDUSTRY", and to this day we remain a one hundred percent industry owned organization.
Ingrained into our DNA is a value-based organization, underpinned by a fundamental sense of community, and simple family values of respect and support for one and all. On balance our organization was established as a "NOT FOR PROFIT" where future boards and management would focus on purpose and industry good, rather than profits. This structure also ensures all profits are reinvested into the organization and in turn industry.
Our board consists of industry competing businesses owners to come together - and sit in unison, for the betterment of the industry, over their own individual and company needs. Our constitutions governance has served the industry well as we have consistently supported industry, setting standards for ethical and professional business practice, skills and workmanship.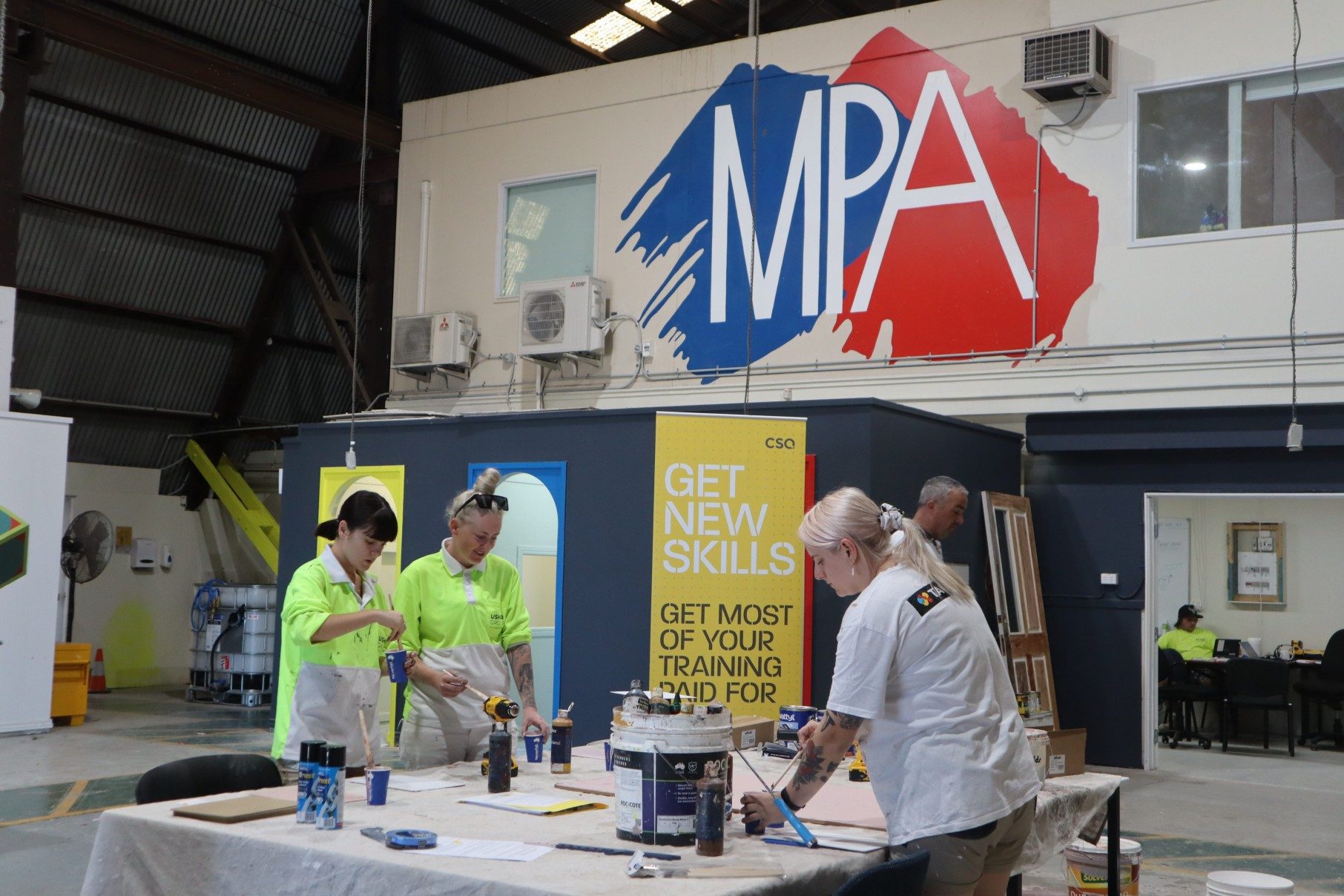 What's to come?
We are excited to announce that our RTO had changed its name to better reflect the training we now provide to the industry. 2022 will see our trading name change from Master Painters Training to the National Institute of Constructions Skills, continuing to operate under the same organizational culture and values but with a business name that allows us to build a more commercial enterprise, supporting the increased range of industry accredited training we now have on scope and offer.
Our students will continue to experience flexible, responsive, accessible, affordable multi-media learning that is aligned to today's expectations. Our bespoke face to face training is offered daily or weekly, either on site or in a classroom. Our model provides an opportunity to deliver the same quality training into remote and regional areas of Queensland.
We believe industry support, engagement, education & training, provide the greatest opportunity for change. We champion apprenticeships and upskilling of the existing workforce. We realize potential by offering students opportunities to raise the standards by, building pride, confidence, and self-esteem, increasing skills, changing lives and the wider construction industry.
We continue to invest in training facilities and resources, with training facilities on Brisbane's North & South. We also hire regional facilities throughout Qld and have deployed a fully equipped mobile training unit.